Medical application design
Medical application design
Medical application design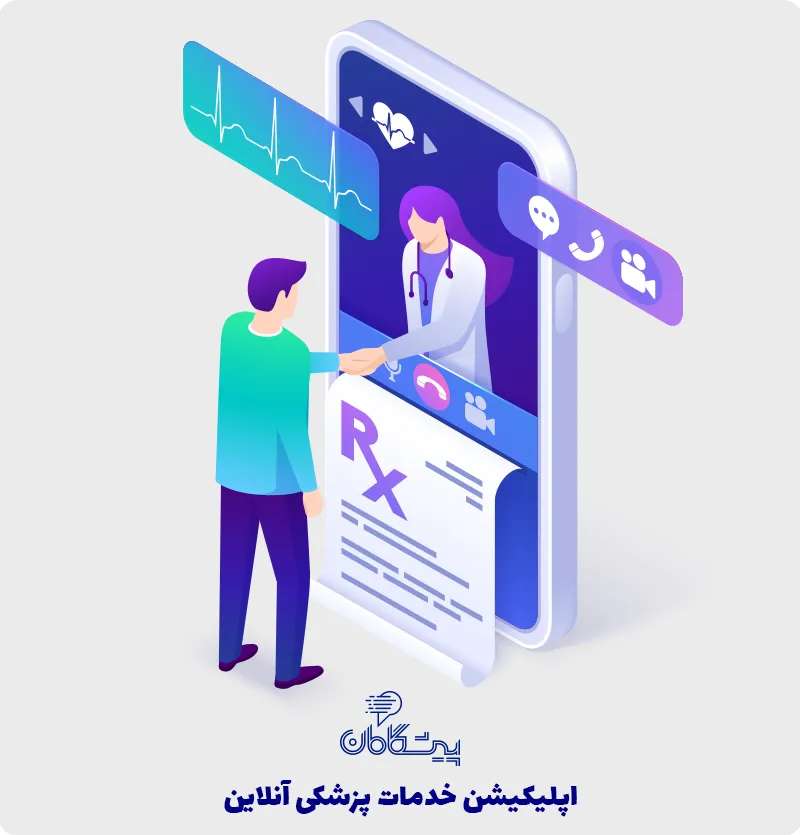 Medical application design
in these days, many people get their medical requirements and medical information by searching on the internet, it takes Designing a medical application and being on the Internet will undoubtedly boost your business. Medical application Medical applications are the best way for patients and physicians to connect each other's, features such as sending a message with a prescription, booking an appointment, buying medicine, home care, online booking, etc. are among the services of the online medical app. the online medical services and nursing services application is designed to provide all medical, nursing and patient care services.
Types of medical services applications:
Nursing app
Scheduling time app
Hospital and clinic app
Medical equipment app
Online pharmacy app
Traditional medicine app
Elderly care app
Home medical services app
Psychiatric app
Dental app
Online medical application features:
Ability to make appointments and book online
Ability to send messages in the form of text and photos
Ability to register doctors and treatment staff
Introducing all specialists and doctors
Add news and educational content
Send notifications to users and medical staff
Full introduction of clinic and hospital
Connect to social networks
Ability to search advanced content
Connection to a valid payment gateway
Ability to provide medical and paramedical services at home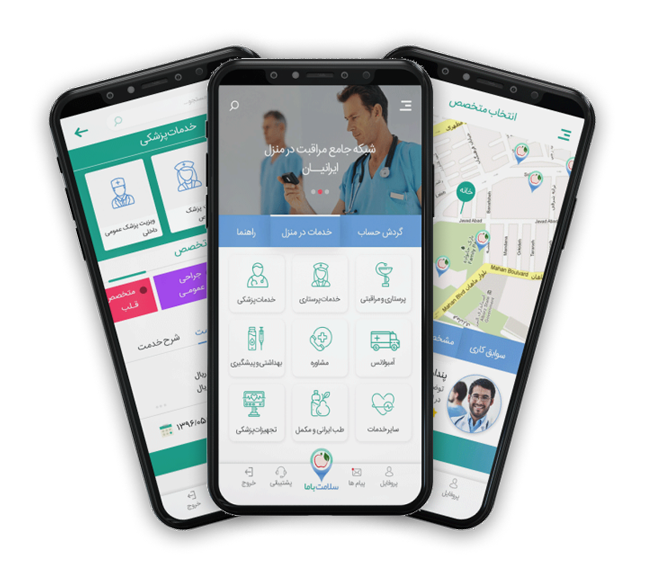 Other features of the medical services app:
Enter the basic information of service providers and physicians
To improve and enhance the quality of services, physicians and nurses can enter their documents and licenses when they need to registering in the system, so that users have a better choice among service providers when requesting.
Quick and easy planning
In this service, doctors and service providers can set the hours they can provide services, reservation hours and consultation hours so that users can request their services at specified times.
Profiles of service providers
When a user chooses a doctor or nurse, they will be able to see the full profile of the doctor (nurse), specialties, costs and other desired items.
Filter services
Filters allow the user to access services more accurately based on their needs, some filters such as expertise, equipment, … etc
View list of doctors
By viewing the list of specialists and filtering parameters, users can view the desired doctors based on specialty, location, cost, facilities, etc. In this section, the system of scoring and user comments for doctors is also active.
Certificates, documents and user comments
To improve the quality and trust of users, in this system, service providers can put their medical documents and licenses. In this section, ratings and user opinions for each doctor, nurse and other service providers can also be seen.
Features of Medical Services Application Management Panel
Ability to define multiple supervisors by setting the access level
Add educational content in the form of text, videos and photos
Managing the programs of doctors, nurses and service providers
Sending messages and notifications to users and treatment staff
Define and manage discount codes
Adjusting the costs of care and treatment
Manage incoming messages and respond to them
Management of finances and transactions
Hospital and clinic app:
Building a hospital and clinic app is a good reference for informing, scheduling and communicating with patients. In general, patients should contact a doctor or nurse to answer their questions, this platform saves time and money by providing ticket system for users in the form of text or sending a prescription file.
Designing an appointment application
One of the most important issues in the field of medical services is the appointment system, this department has many problems such as the large volume of clients, wasting time in the waiting list, lack of sufficient information about doctor's hours, etc. The design and construction of the turn-taking application has made this process very quick and easy. Using the appointment application, users control the list of doctors and their attendance hours and easily book their appointment and pay the visit fee online with a few clicks.
Nursing services app:
With the advancement of technology, more people searching on the Internet and applications to access their services and requirements. One of the most needy sections of society is the field of health care, which always faces problems such as wasting time and money, pollution of medical facilities, finding a specialist doctor, and so on. The online nursing services app provides all medical, nursing and patient care services, in this system, the patient's treatment and care needs are anticipated and he can easily register his request with a few clicks.
What are the occupations of making a suitable medical services app?
Specialist, general practitioners and nurses
Laboratories and radiology
Hospitals and clinics
drug stores
Medical centers and clinics
Sports and nutrition consultants
Psychologists
Medical Equipment
using online medical services is increasing day by day, physicians and specialists can design their medical website to introduce their expertise and services. By designing website, the treatment process for patients, doctors and treatment clinics is done quickly. Physicians can use the website to communicate with their patients and provide medical information and articles to patients. In addition, the design of the medical website allows patients to compare in order to find the best specialist in different fields. Another benefit of website design is the reduction of medical costs; Because there is no need to pay travel expenses, especially for people who are in other cities.
If you want to be contacted by our experts, please fill out the form below so that you will be contacted as soon as possible